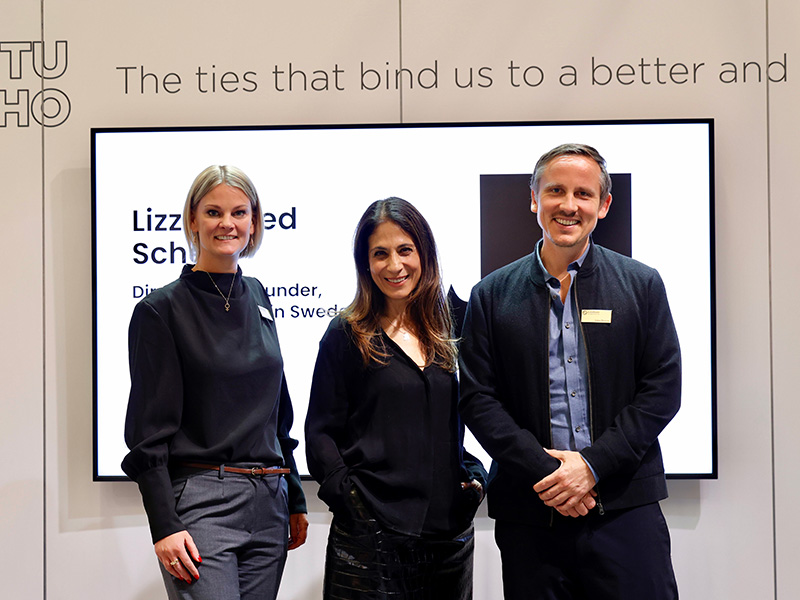 Crossing over into the new year means that we are now working hard to plan the 2023 Book Fair programme. We can already present the organization Jewish Culture in Sweden as the Guest of Honor, making Jewish Culture one of the main themes for the fair.
The theme Jewish Culture includes Jewish history, traditions, texts, music and art. This year's book fair will give space to a number of important voices that have helped shape our cultural landscape. The theme is organized in collaboration with Jewish Culture in Sweden.
– Jewish Culture in Sweden celebrates ten years this year. To be Guest of Honour at the 2023 Book Fair is a wonderful gift. I am delighted that the Book Fair has elected to place this confidence in us, granting us the opportunity to present a program that reflects Jewish thinking and literature, with a focus on the universal aspects of Jewish culture, says Lizzie Oved Scheja, CEO of Jewish Culture in Sweden.
We can also present the other main theme of the 2023 Book Fair; The City. We want to create conversations about the urban environment –  not only as a literary scene, but also as a sanctuary, as a living environment and as an architectural project to meet the challenges of the future. The theme is organized in collaboration with, among others, Globala Torget.
Our third and final theme for 2023 is the Audio theme, which will bring together audiobook authors, podcasts and narrators and allow them to meet their audience. We also want to start conversations around the development of the audio format and its role in society, as well as exploring what the cross-connections between literature and audio may be like in the future.