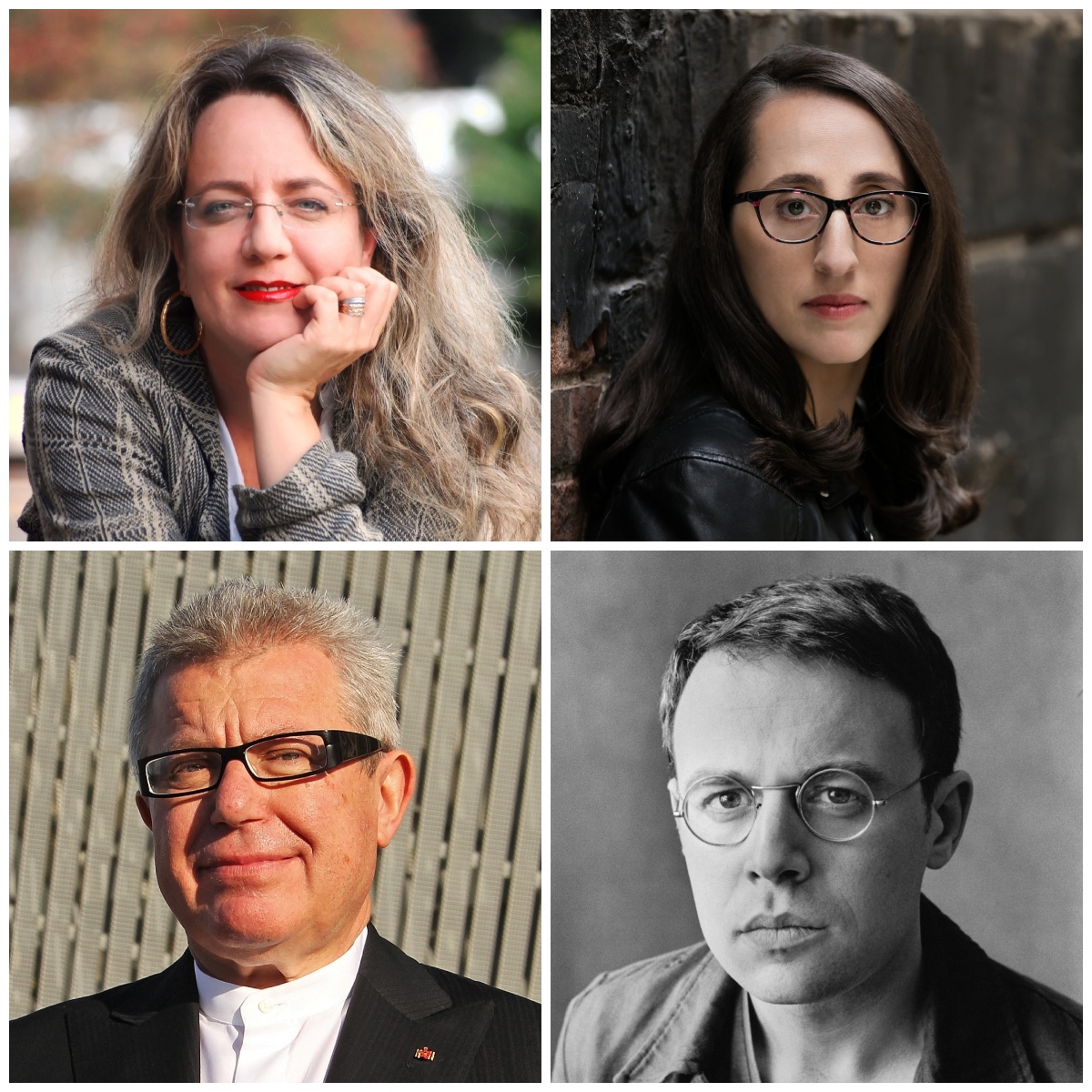 Cultural institution Jewish Culture in Sweden, this year's Guest of Honour at the 2023 Gothenburg Book Fair, is proud to present its first four international guests who will feature at the event later this year: Hila Blum, Judy Batalion, Daniel Libeskind and Joshua Cohen. Together, these guests exemplify how the theme will provide audiences with a range of lenses through which to look at multifaceted Jewish culture and its rich literary heritage.
The 2023 Gothenburg Book Fair's Jewish Culture theme will present Jewish culture from the Bible to the present day. A number of seminars will highlight different aspects of Jewish history, literature and philosophy. There will be an emphasis on the universal nature of the multifaceted Jewish culture as expressed in literature, film, music and contemporary social life.
– With this thematic strand, we will be shining a light on a diverse culture that has given the world incredible art, music and film – not to mention literature. The very first Book Fair held in 1985 brought Jewish writer and Nobel laureate Isaac Bashevis Singer to Gothenburg, and just like Singer we are keen to work together with our 2023 Guest of Honour Jewish Culture in Sweden to reflect the universal human condition and the dilemmas we face in the specific culture of the Jewish minority," says Oskar Ekström, Programme Director at the Gothenburg Book Fair.
Over recent months, this year's Guest of Honour Jewish Culture in Sweden has been honing the main features of their thematic strand in partnership with the Book Fair, and a number of enthralling guests have been invited to appear. Jewish Culture in Sweden has extensive experience in delivering high quality cultural programming with fascinating guests, and will through its Book Fair residency provide audiences with a variety of perspectives on the many aspects of Jewish culture and its rich literary traditions. This is the first time that the Gothenburg Book Fair has welcomed a cultural institution as its Guest of Honour.
"We are honoured and delighted to be this year's Book Fair Guest of Honour and appreciate the trust placed in us. This year's theme of Jewish Culture is permeated by universality and reflects every part of the world. We are looking forward to shining a light on Jewish culture and its various modes of expression with their roots in history as well as a strong connection to the present.  We hope to provide a variety of insights into the multifaceted Jewish culture and its rich literary tradition," says Lizzie Oved Scheja, Director of Jewish Culture in Sweden.